Hadron™
ULTRALIGHT, ULTRA-DURABLE, ULTRA-READY FOR ADVENTURE
Redefining the standard of superlight durability, our revolutionary Hadron™ fabric lets you take a load off — after all, it's as tough as fabric twice its weight.
shop innovation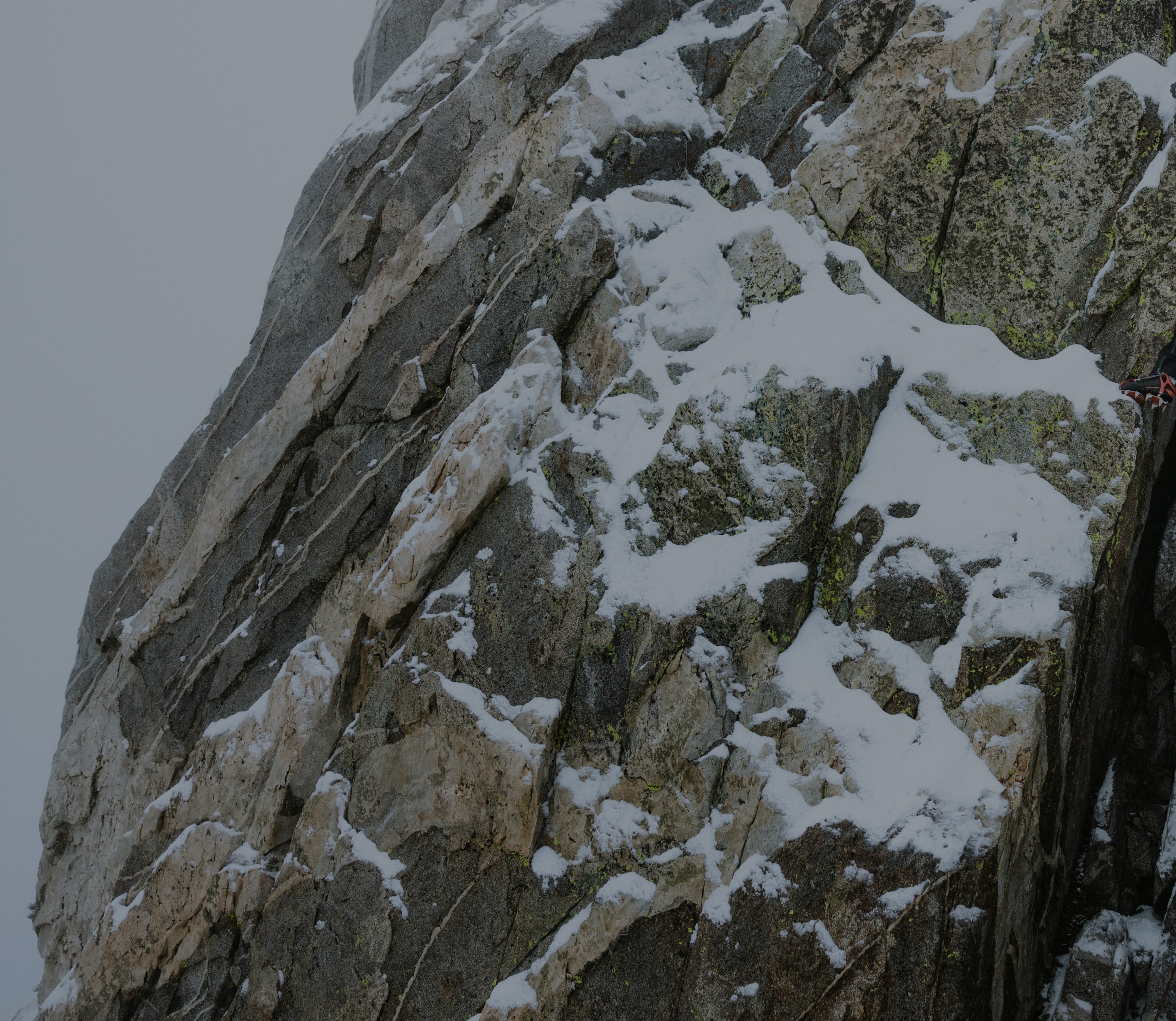 PACK LIGHT DONE RIGHT
In the mountains, weight reigns supreme, every ounce counts and durability matters. Watching our athletes evolve and seeing a need to create something light, packable and incredibly durable, we created a new innovation — ground up.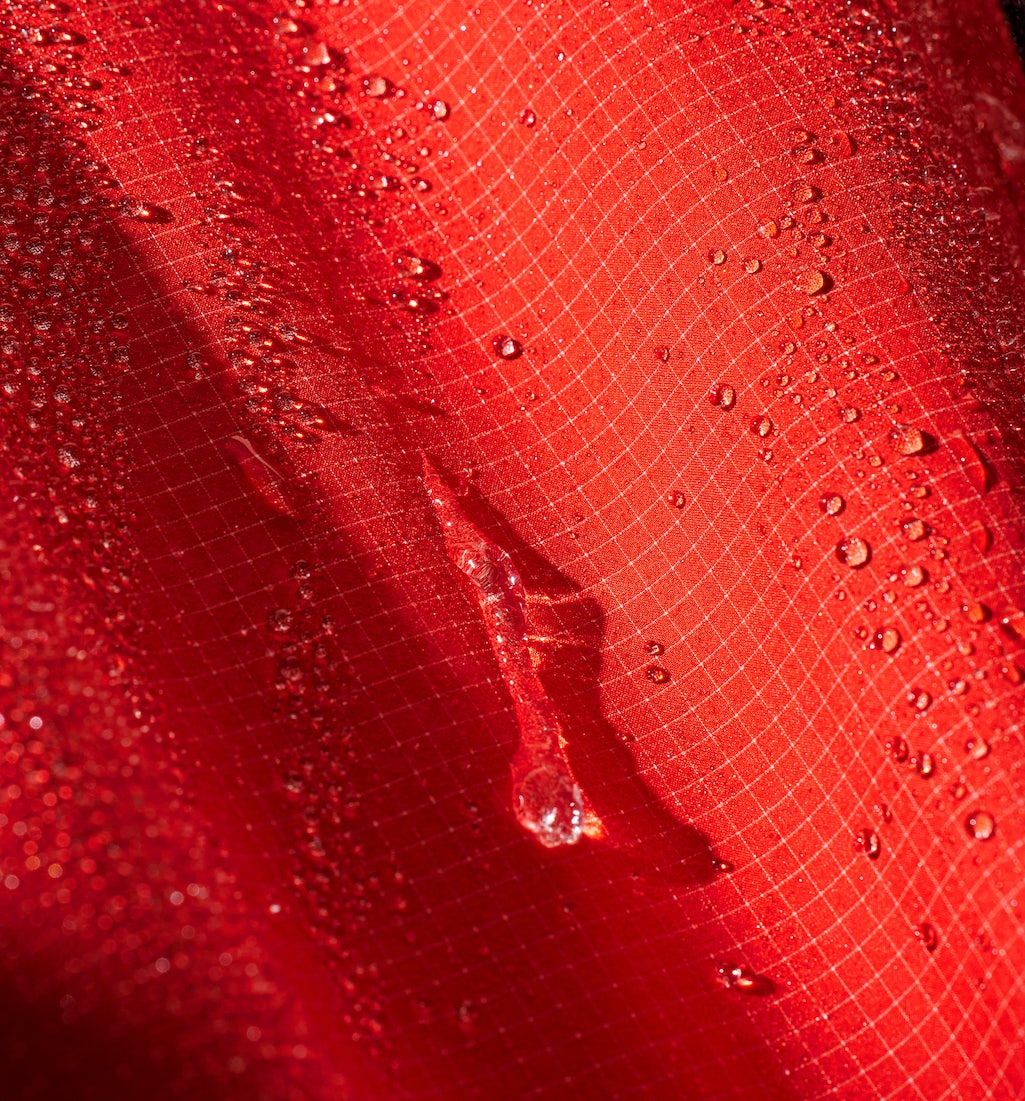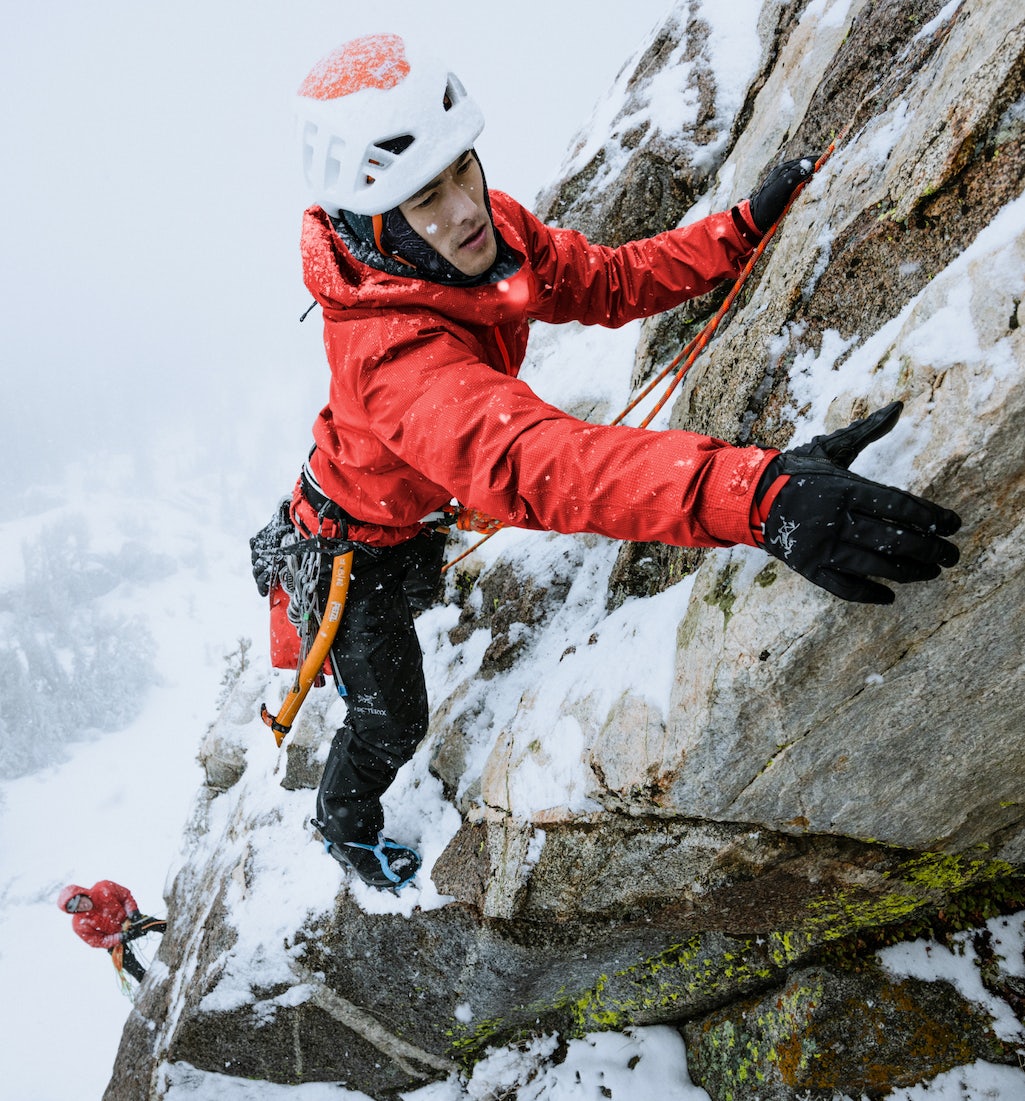 Arc'teryx to the core, Hadron™ is a revolution in design and was a success straight out of the gate — one of our first athlete samples is still in use today (5-years later).

We dare you to wear it out.
ROCK, PAPER, SCISSORS MEET MOUNTAIN,
ICE, RIVER. EVERYONE, MEET HADRON™.
Highly engineered, Hadron™ meets your performance needs by letting you go lighter, faster, and further.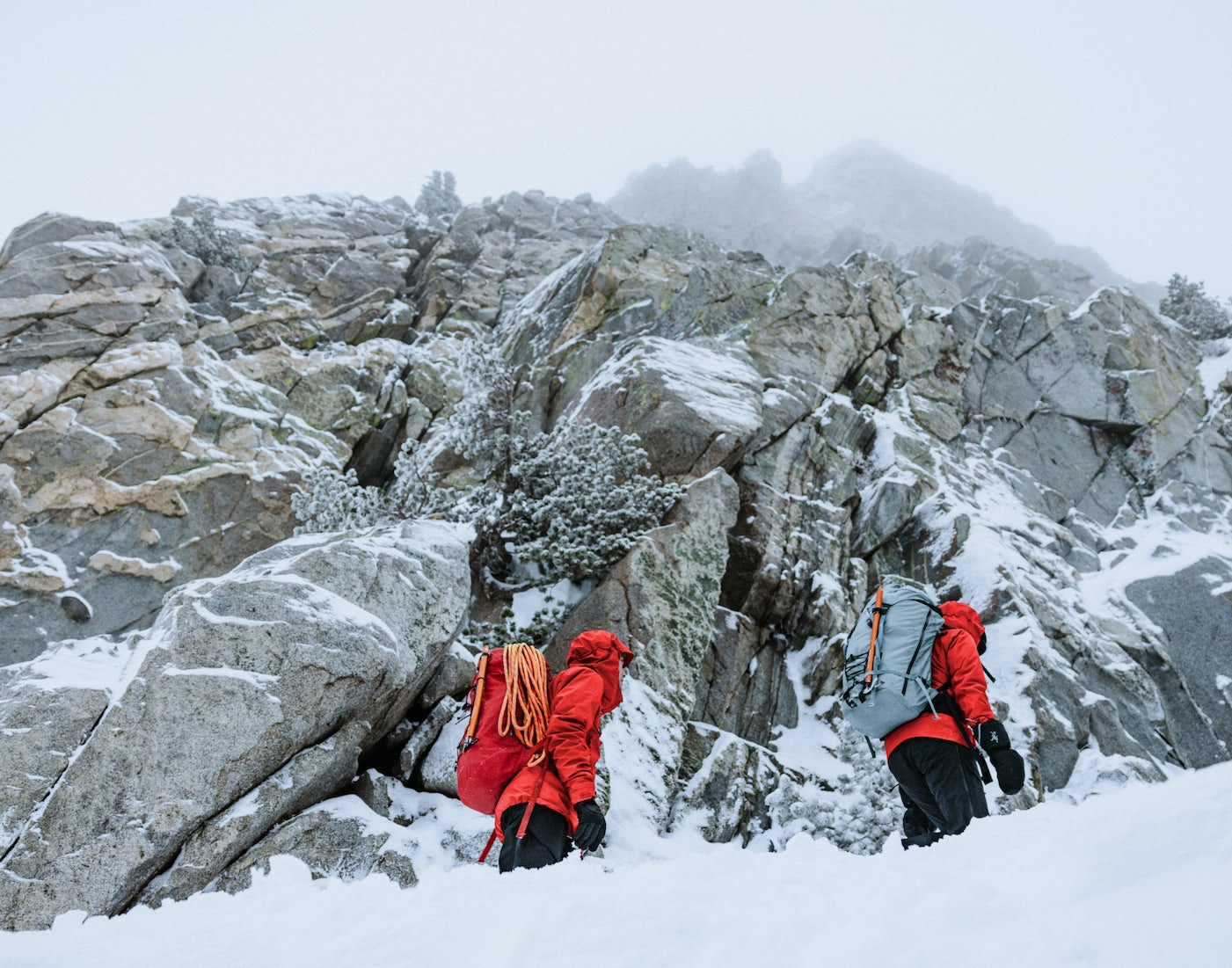 A SWEET SPOT BETWEEN WORLDS.
Light, airy and mountain tough — did we mention comfortable?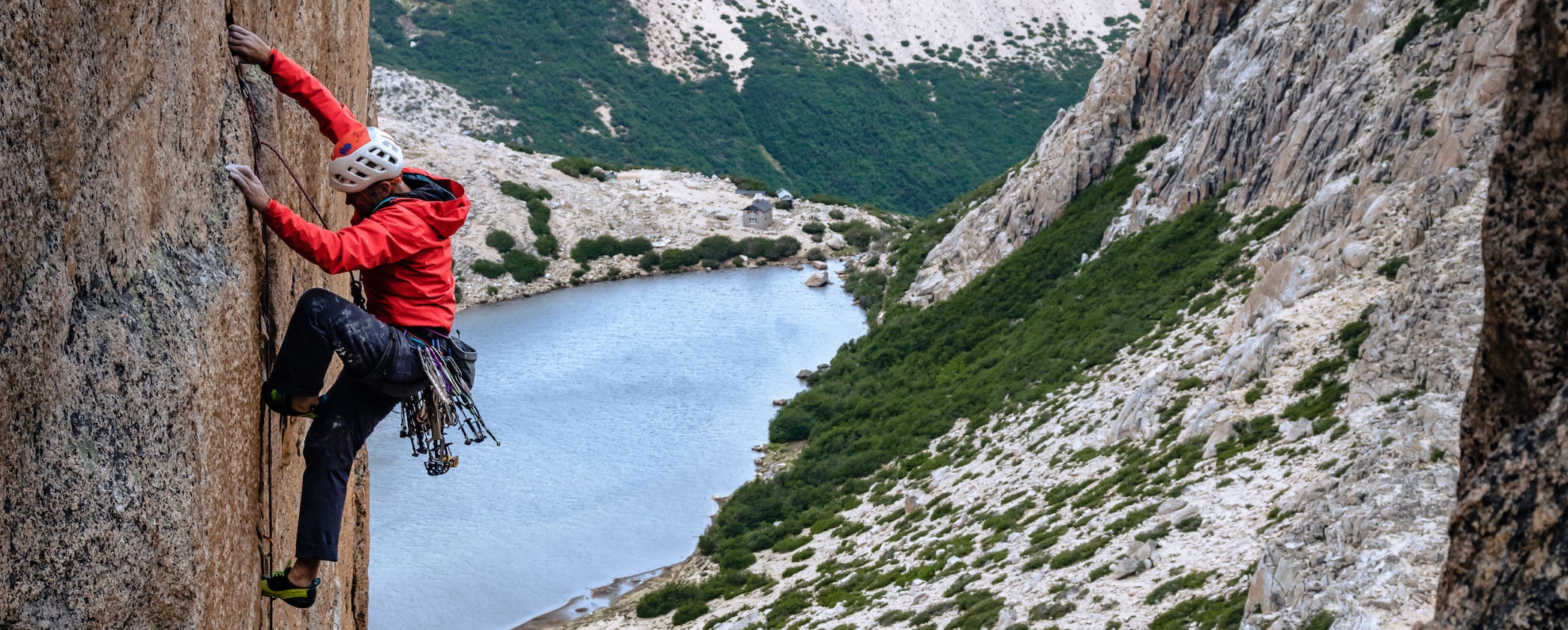 WINNING OUTSIDE ITS WEIGHT CLASS.
Our industry leading innovation, Hadron™ fabric is as durable as fabric twice its weight.
MOVING THE NEEDLE OF DESIGN
AND PERFORMANCE
Initially perfected on a hand loom, we crafted Hadron™ with the obsession of a mountain athlete and a passion for detail.
YOUR NO BRAINER,
LIVE IN THE PACK PIECE
"You won't think twice about bringing it," says longtime Arc'teyrx designer Greg Grenzke.

"Regardless of the mission, it's coming with you because it's the most versatile, light and durable fabric out there."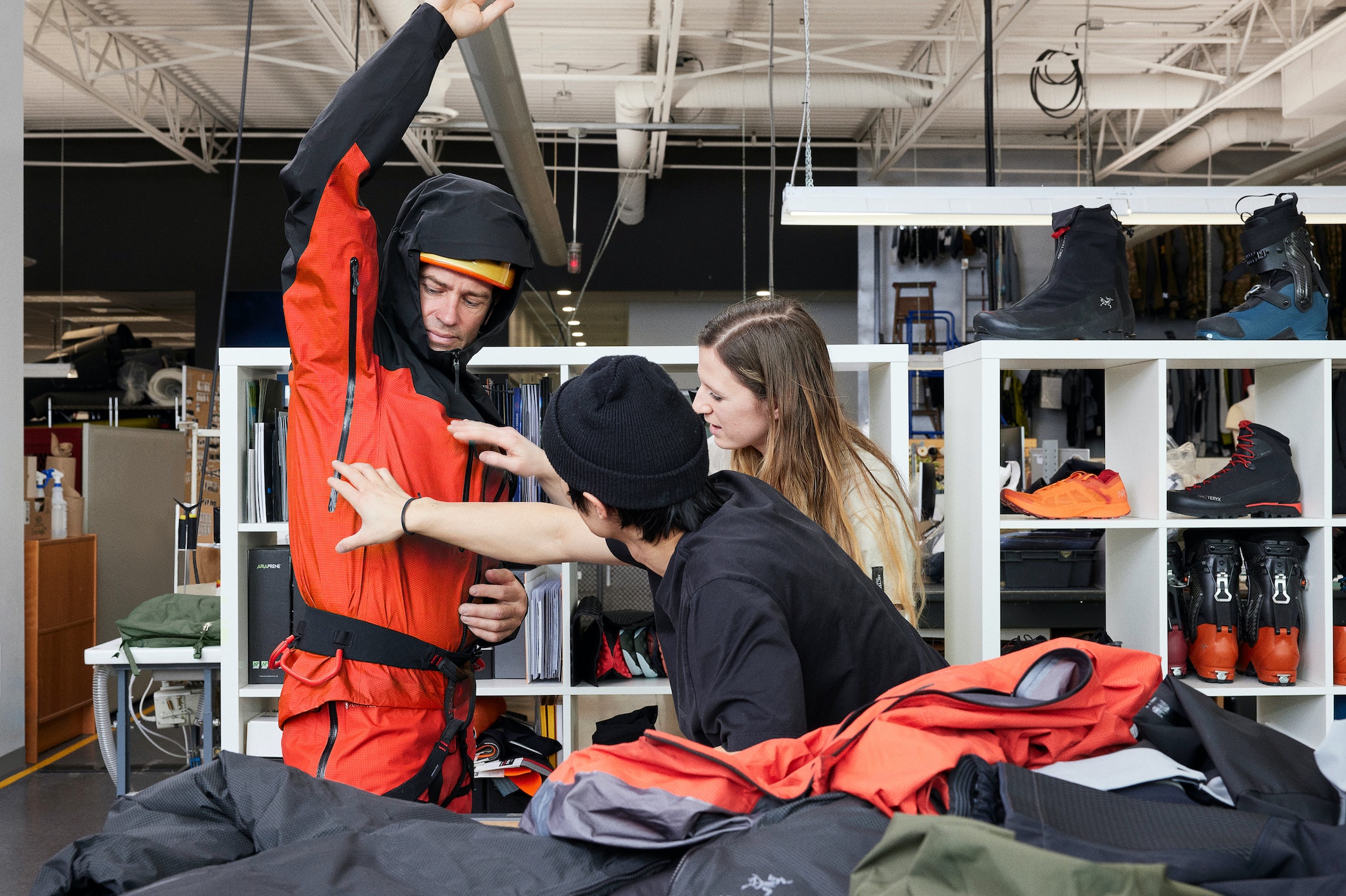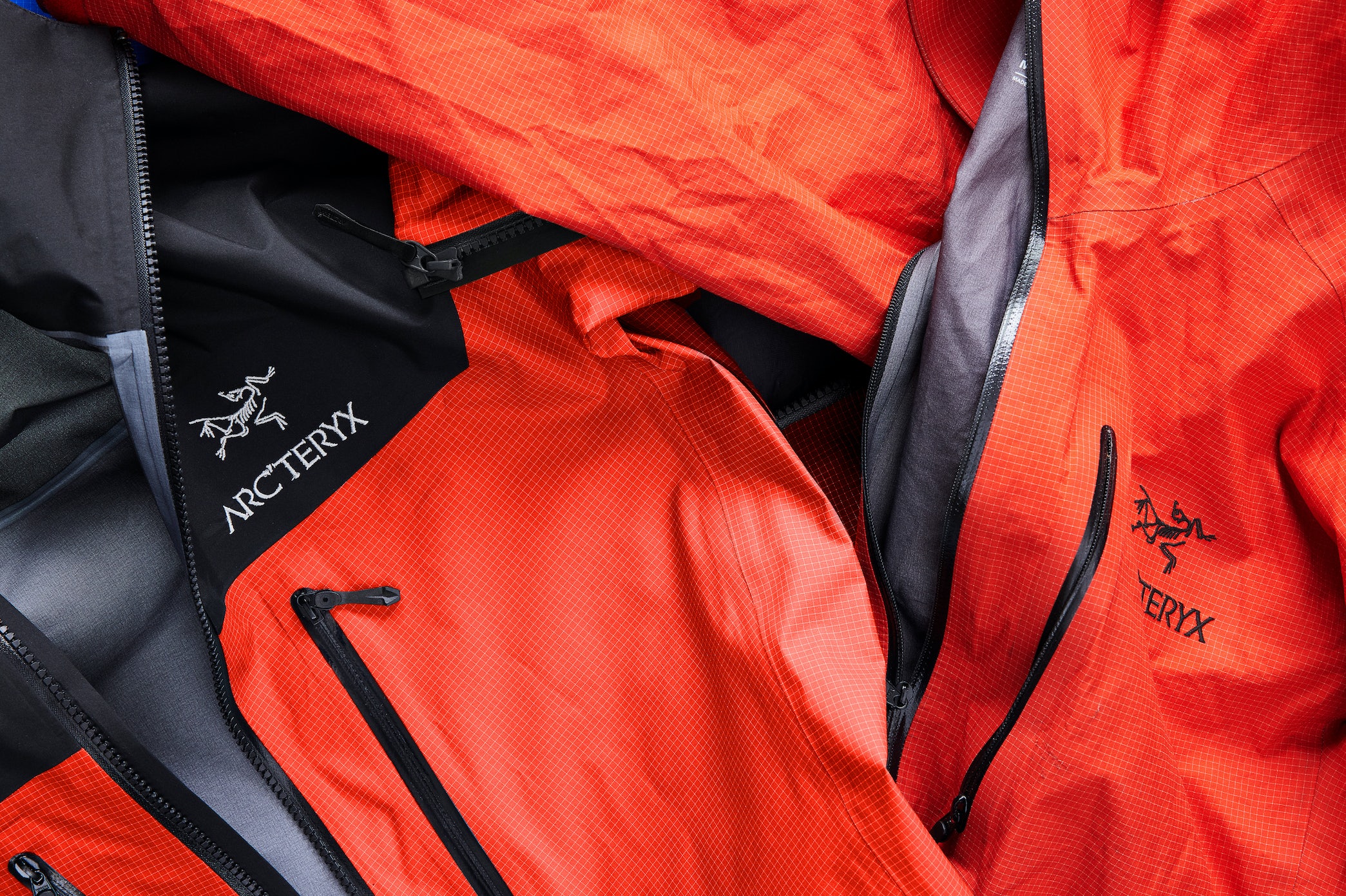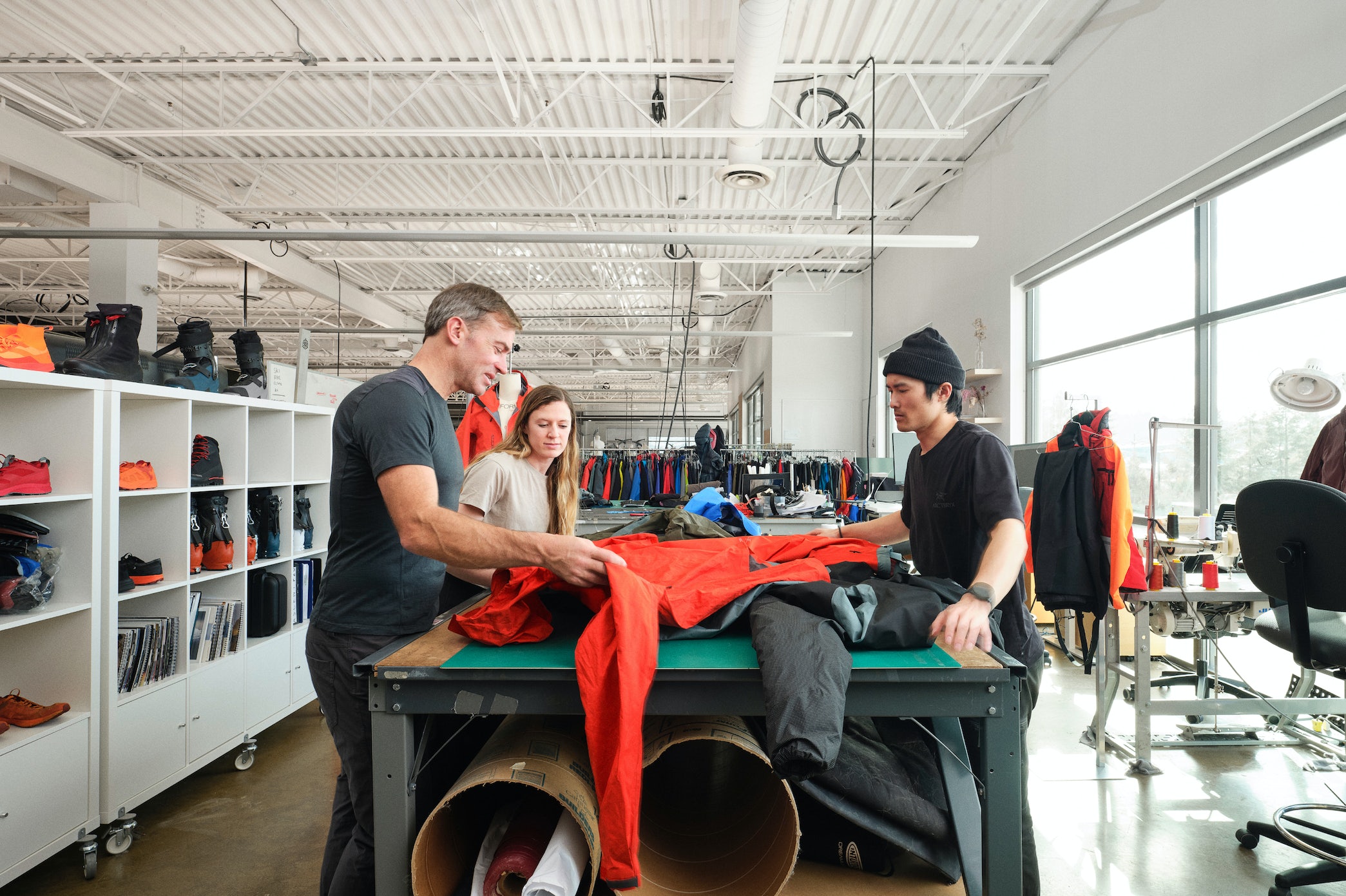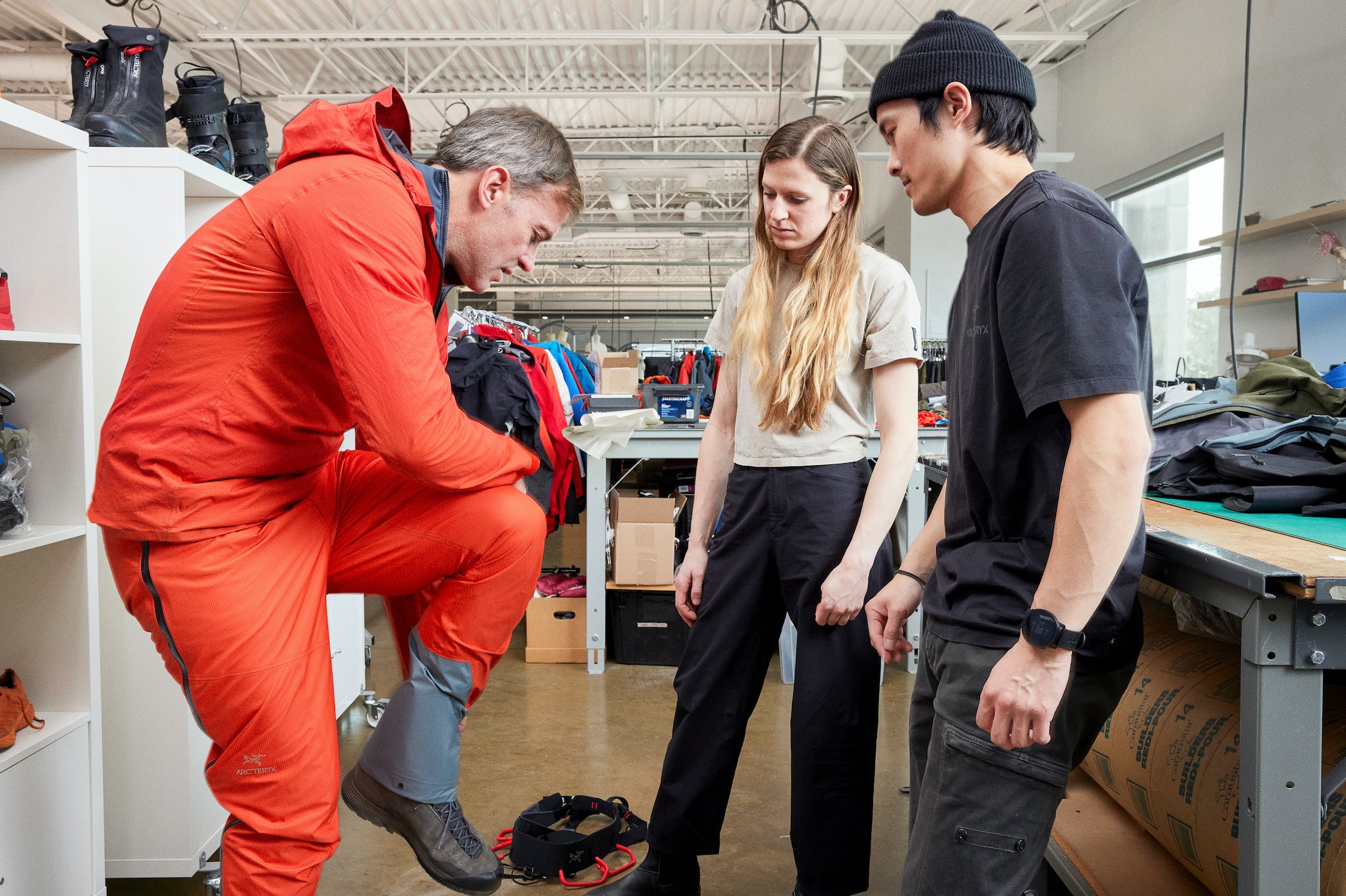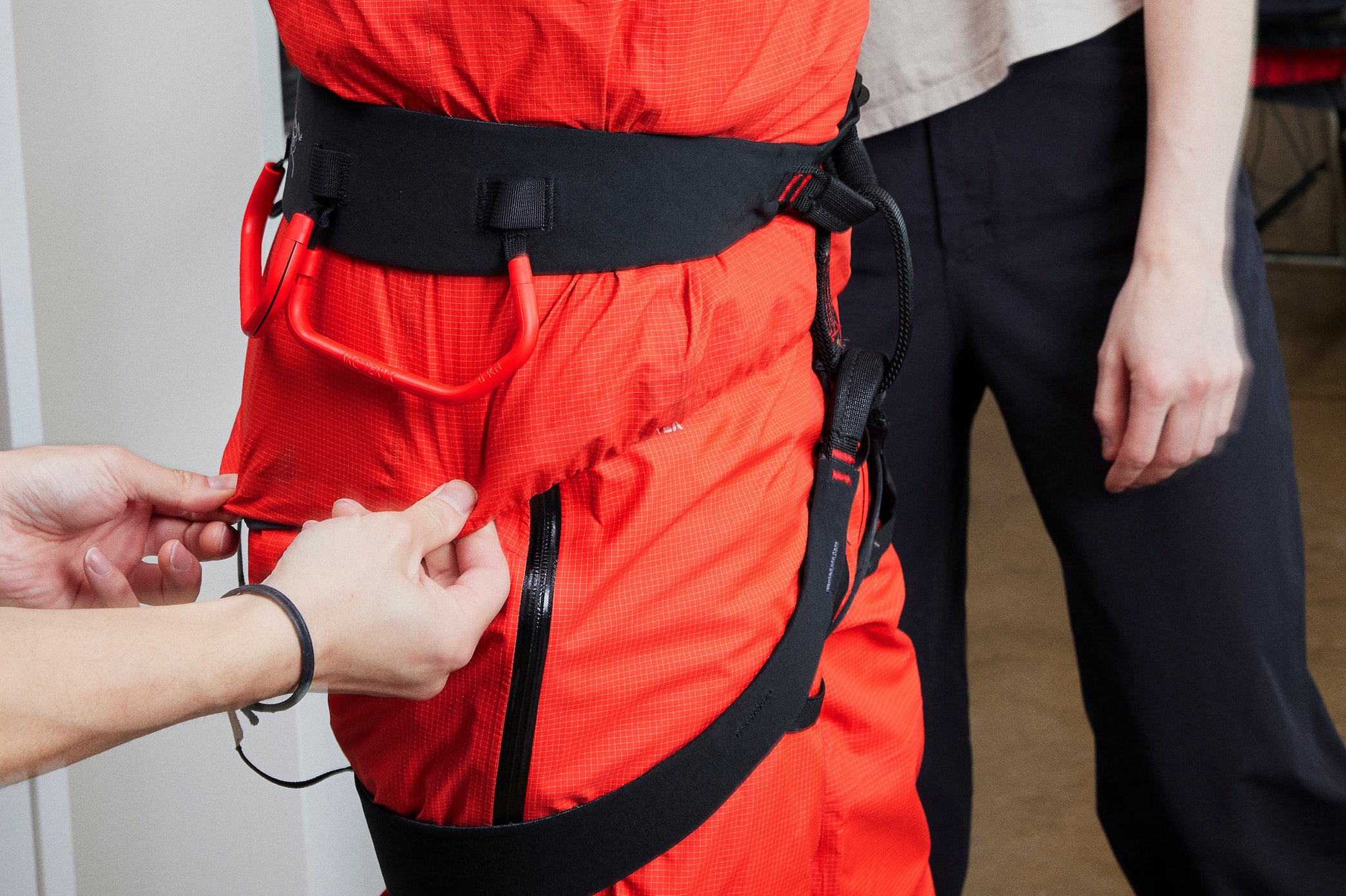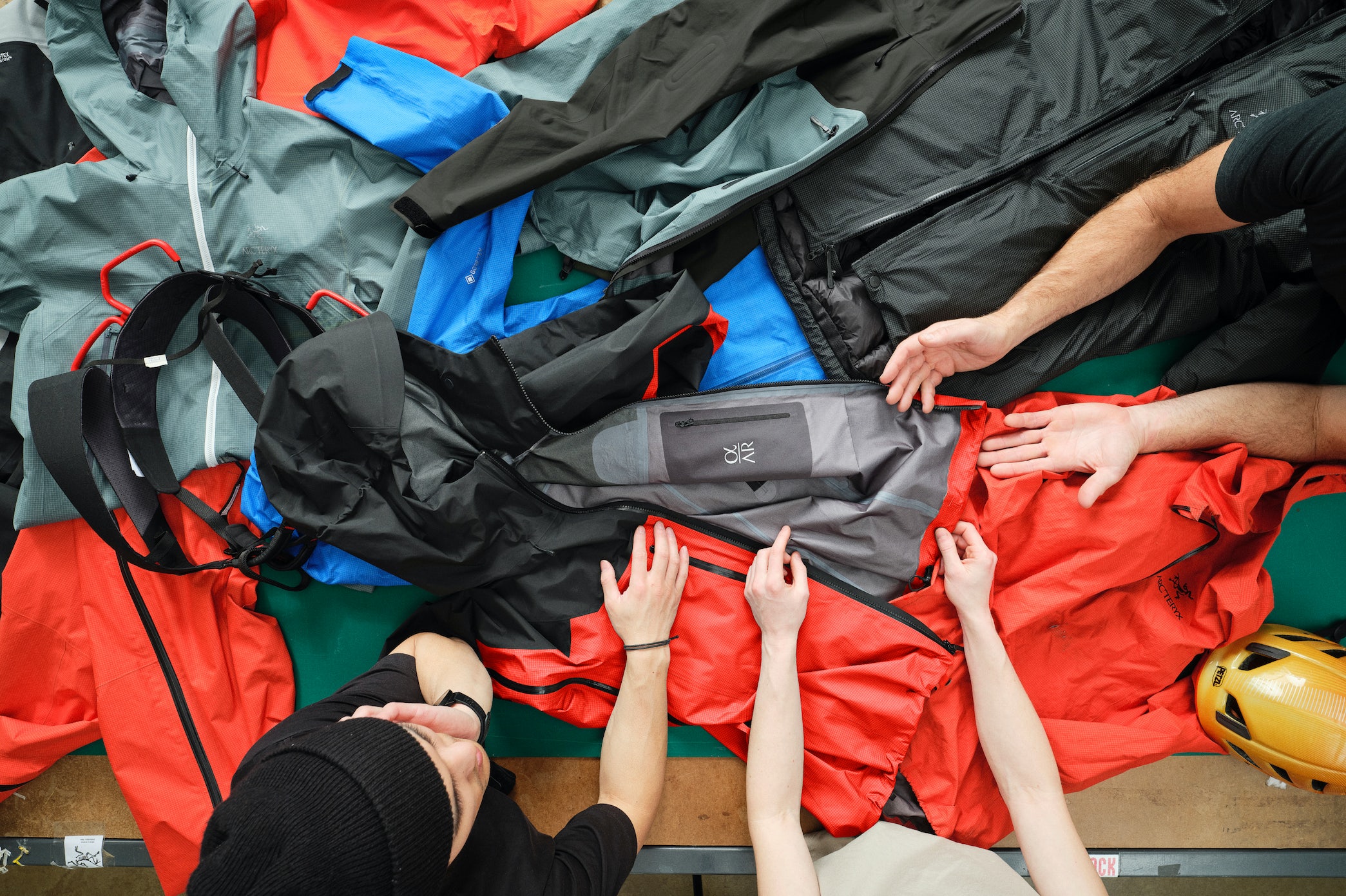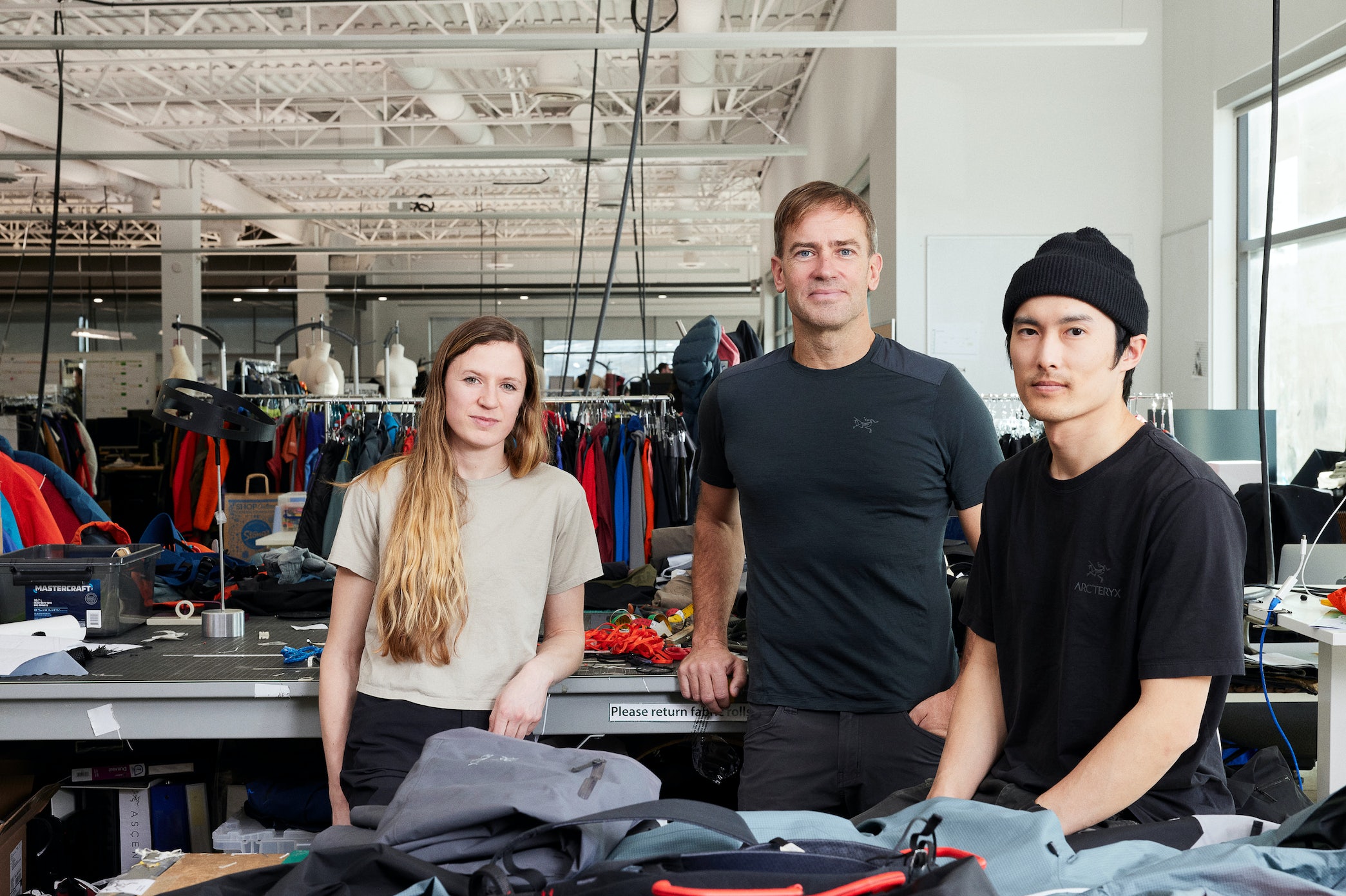 A FORCE TO BE RECKONED WITH
You don't have to be a scientist to understand the importance of lightweight and durable.

…But for those of you who like to tech out: Hadron™ fabric is made by weaving an impossibly fine-gauge liquid crystal polymer (material with exceptional mechanical strength) into already durable ripstop (reinforced gridded nylon) to create best-in-class abrasion resistance that's as durable as fabric twice its weight.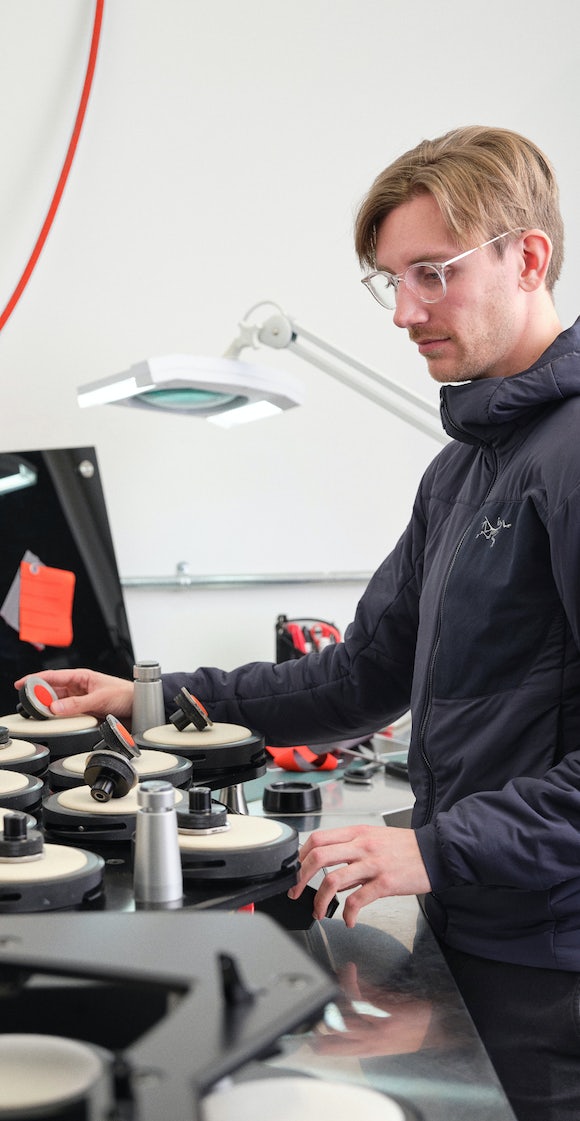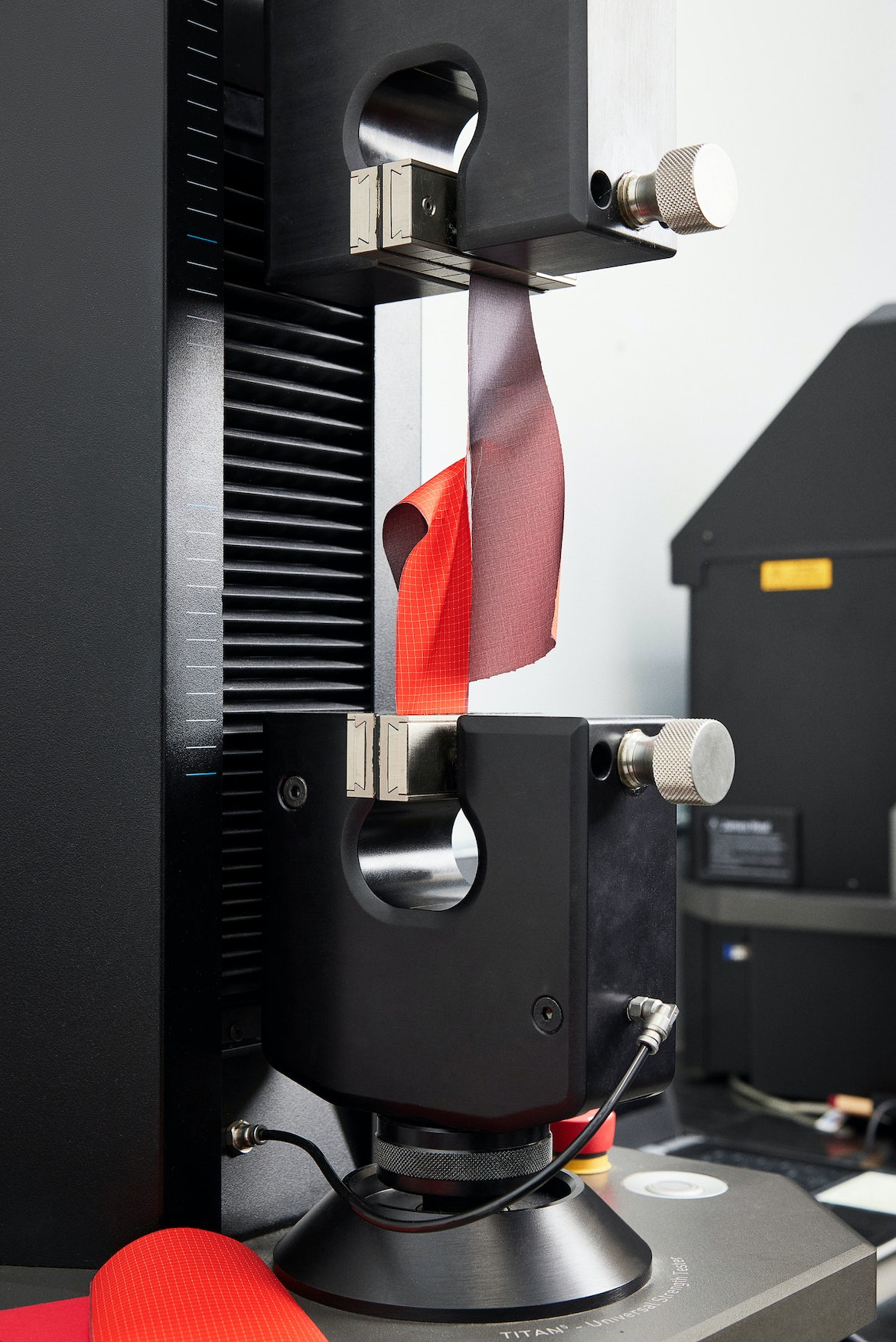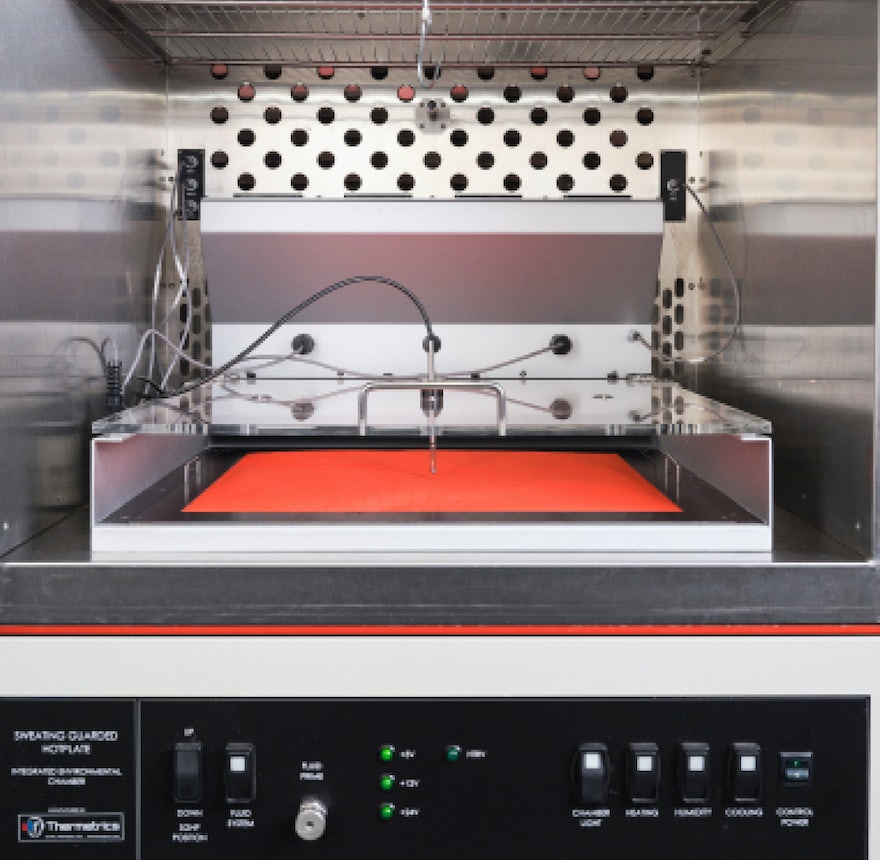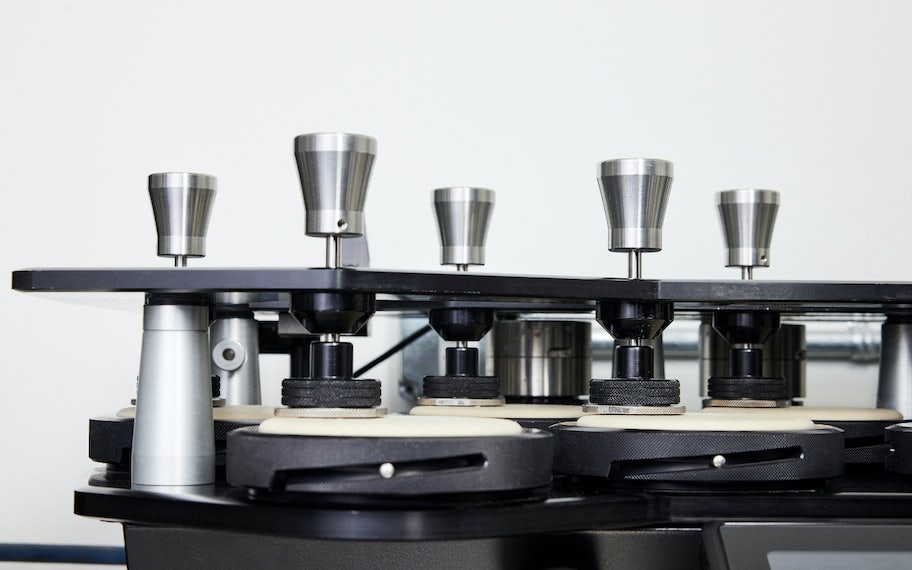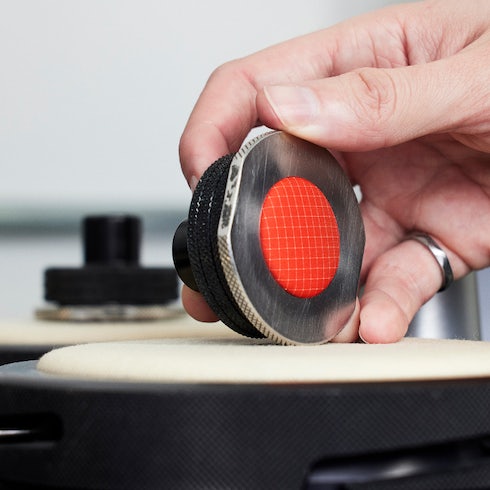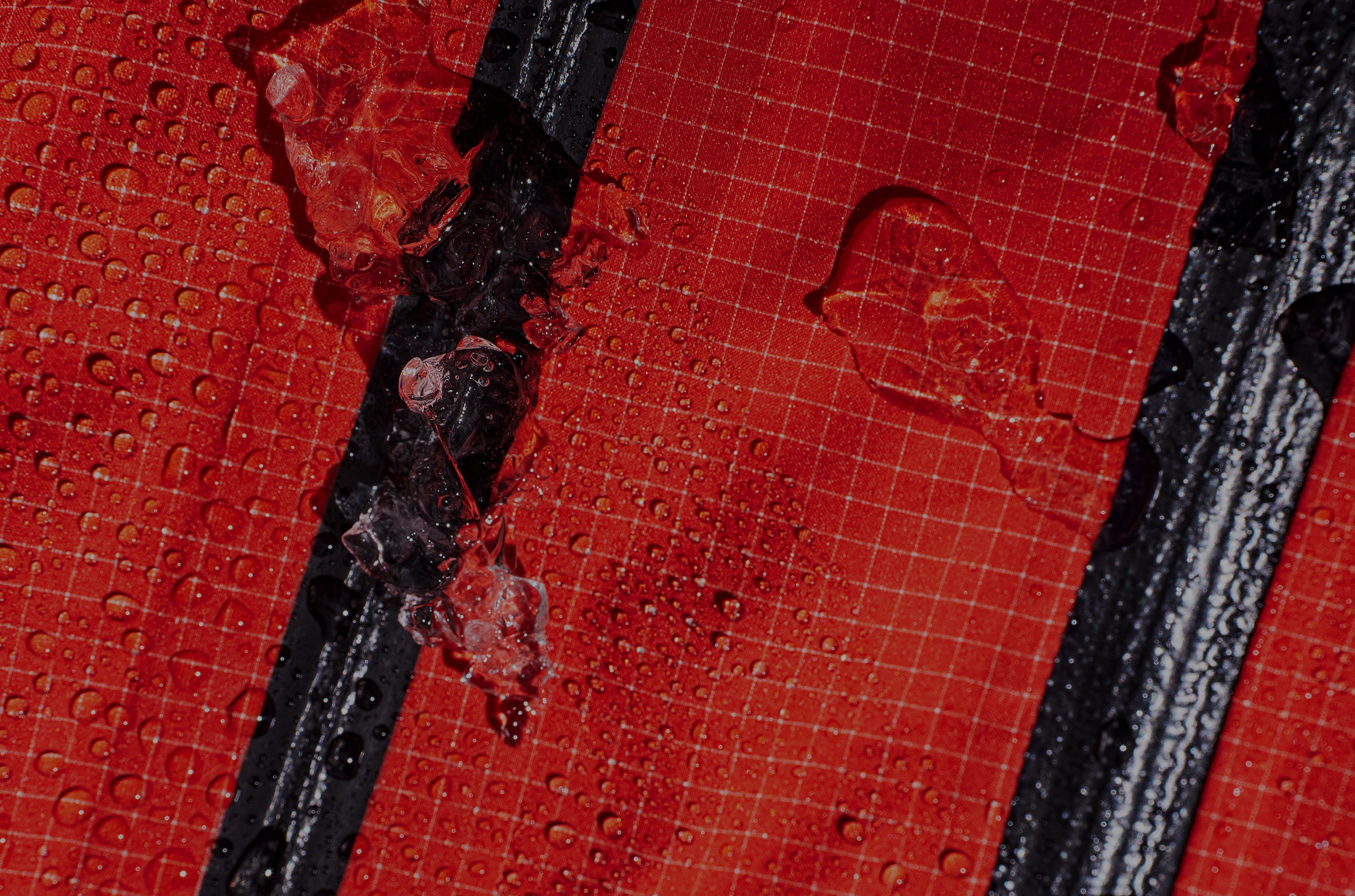 HIGHLY ENGINEERED
AND READY TO TAKE
YOU PLACES
Leading the push to the summit in every way, Hadron™ redefines what it means to go lighter, faster and further.

Enjoy the journey.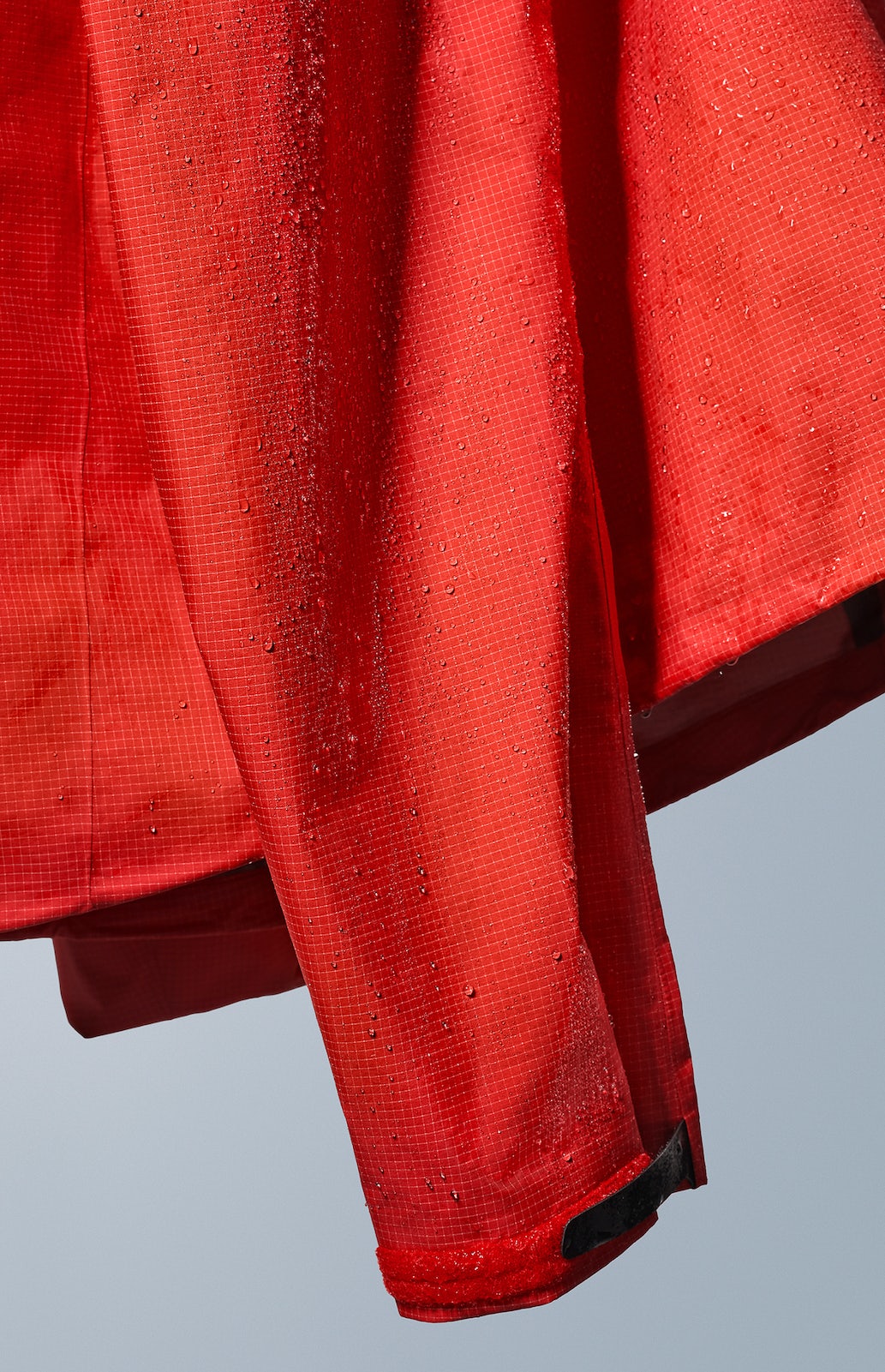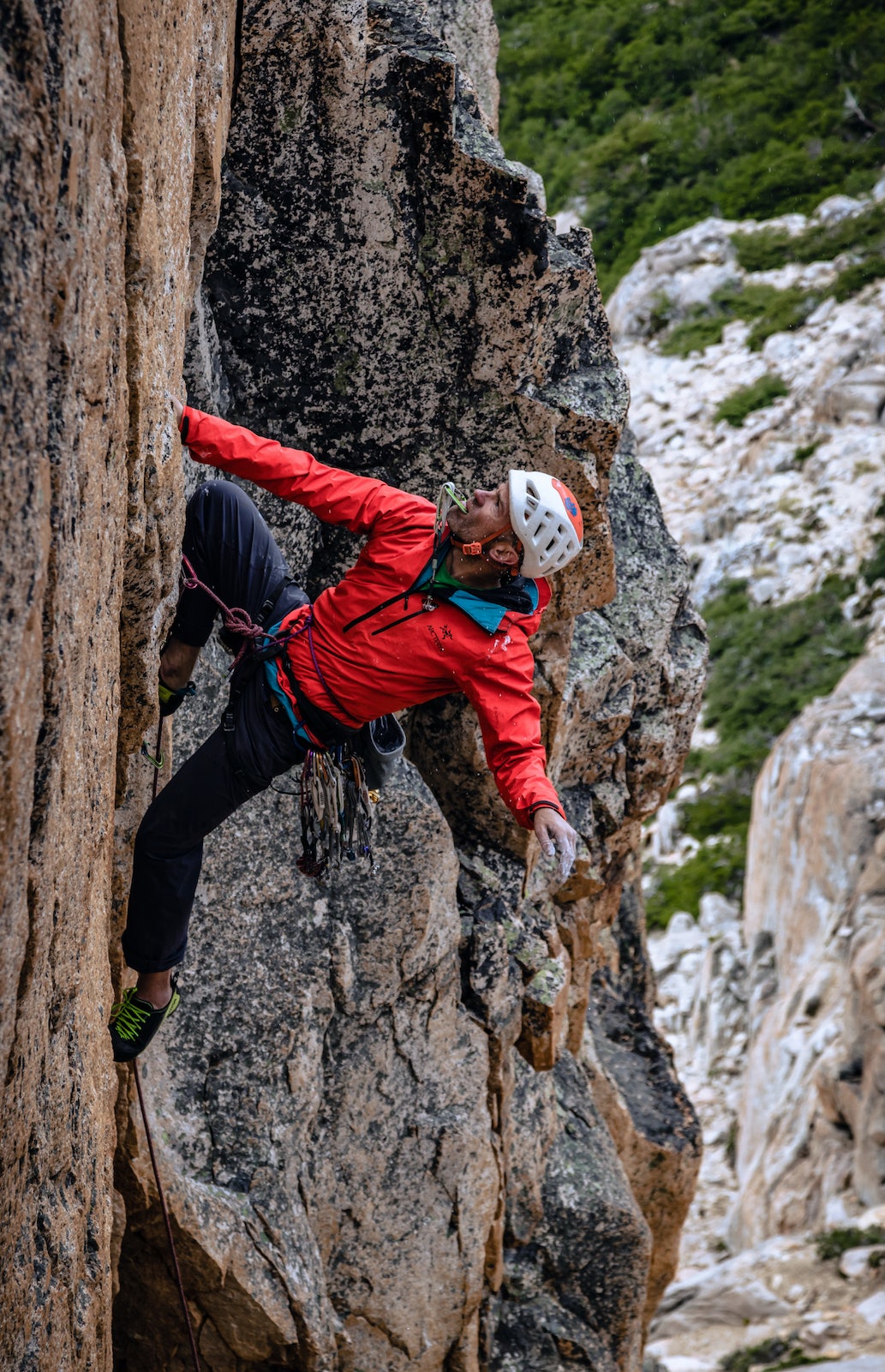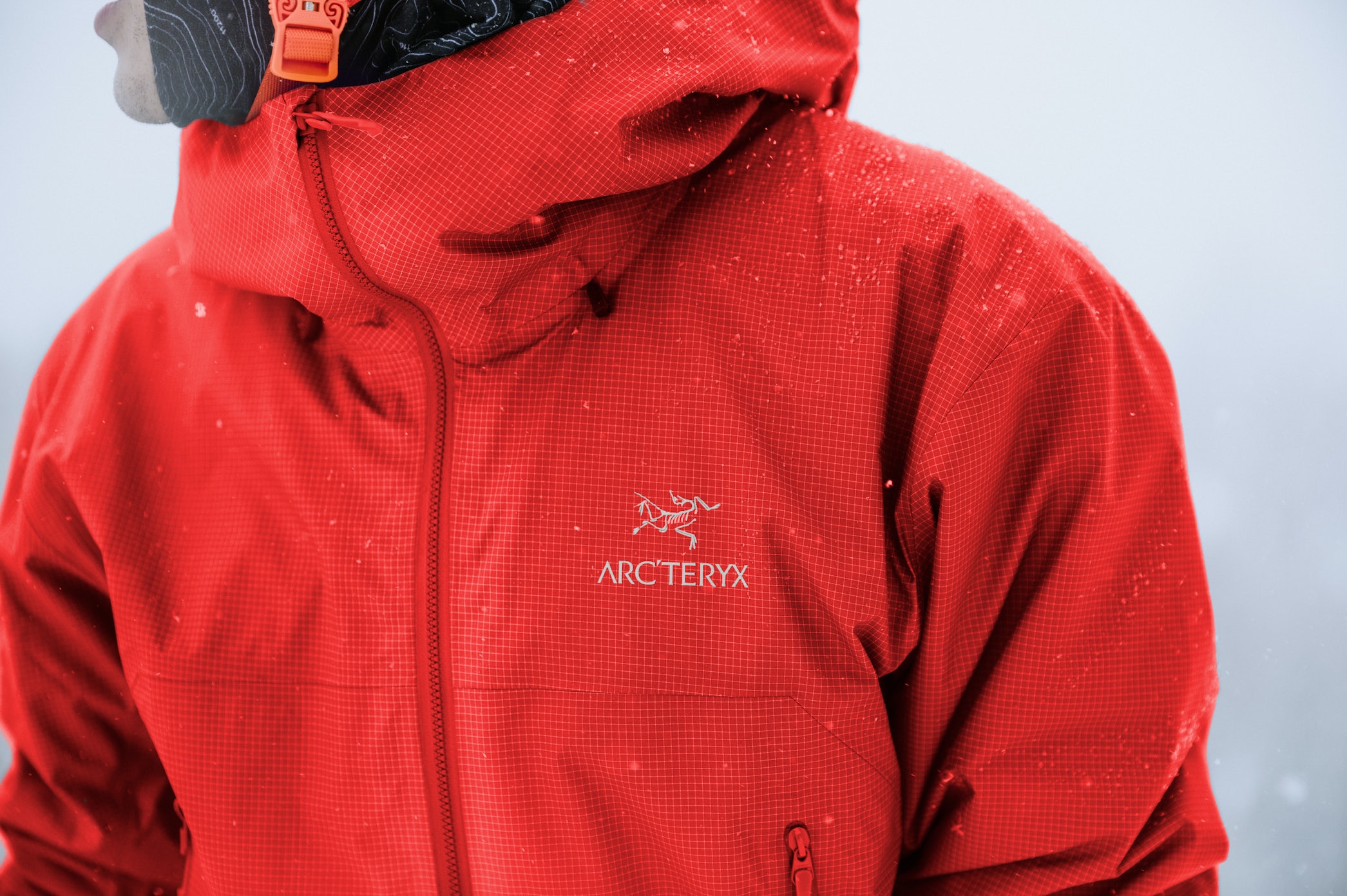 FIND YOUR RANGE OF MOTION